2016 SAI VEGAS
Enjoy these thrilling performances by some of the best competitors in the 2016 Sweet Adelines International competition singing arrangements by David Harrington; GQ, Glamour, Boss., Skyline, Lustre, and Windsor! studioDH is thrilled and humbled to have been a part of the music!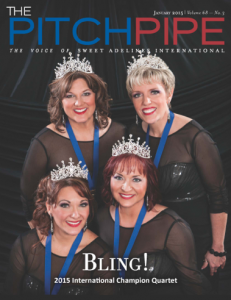 2015 SAI QUEENS
Making a huge splash in their 2012 quartet finals package with David Harrington's chart of "Feeling Good", Bling! continues feeling good by having won the Sweet Adelines International quartet championship in Baltimore in Nov. 2014!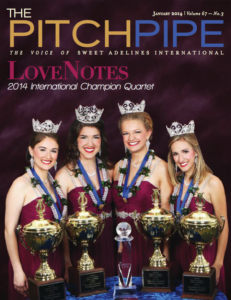 2014 SAI QUEENS
The only quartet hold both the title of Sweet Adelines International Rising Star Champions (under the name UnderAge) AND Sweet Adelines International Queens of Harmony, LoveNotes recorded David Harrington's chart of "I Will" on there 2016 release, "Friends"!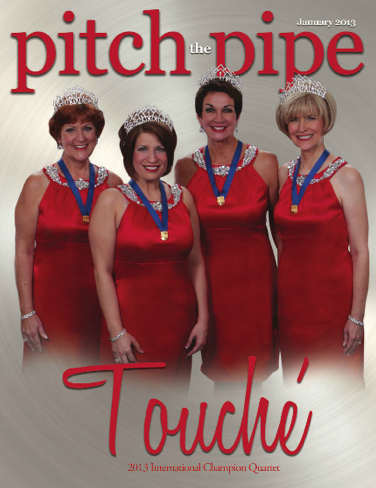 2013 SAI QUEENS
Touché thrilled the crowd performing David Harrington's arrangement of the Ella Fitzgerald classic, "A-Tisket, A-Tasket" during their winning quartet finals package in Denver, CO! This and David's classic chart "It Is Well With My Soul" are both on their self-titled release!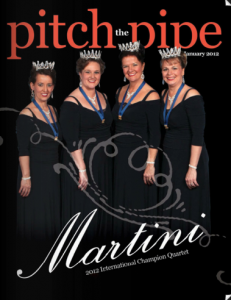 2012 SAI QUEENS
Martini, hailing for Canada, GA and WI, recorded David Harrington's exciting arrangement of "Jingle Bells" ala Barbra Streisand, on their release "With a Holiday Twist!"
The Second Edition and Growing Girls
Own three legendary recordings re-mastered from the original reels and available for the first time in over two decades!